Profile
An experienced senior level IT consultant with significant design, support, administration and implementation experience of network\Voice projects. Over 2 years of IT experience with full life cycle project experience. Thrives in a customer focused, multi-site environment. Always meets client demands and develops good long-term customer relationships.
As a web developer focused on customer satisfaction, I manage all aspects of web development¾from concept to requirements definition, design, development, launch, maintenance and user support. I enjoy the client-facing role and working closely with team members to produce high-quality deliverables.
Name : Mahmoud Abu Zaid
Date of birth : September 21, 1993
Address : Dahab St. Al-Tha'alibah Jeddah
Email : me@mahmoudabuzaid.com
Phone : + 966 530 073 450
Skype : mahmoudabuzaid1993
Interest : freelance, Part-time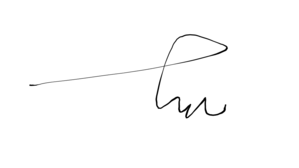 Skills
Know-how
Install and Configure Windows and Linuex Servers and Roles
Email Solutions
APP Development
Call Center Deployment
Mobile App Development
Network & VPN Deployment
Servers Administration & Deployment
Odoo Development
Web Hosting
Disaster recovery Design
CCTV & Access Control
Cloud Computing
Web Development
VOIP & SMS Integrations
Experience
Senior IT System Administrator at Qasswa
April 2018 - December 2018
I had a role as Senior IT System Administrator, my main responsibilities was:

Implemented a simple helpdesk ticketing system with automatic dispatching.
Administered combined Linux and Windows Hyper-V and Vmware Clusters consisting of 10 servers
Performed scheduled maintenance, security updates, and routine monitoring MS Exchange 2013 Server.
Created, managed, and monitored group policy assignments to Domain wide OU's
Administer and manage Cisco IP Telephony systems and trained the team on the daily tasks.
Implemented 3CX Voice system for our sister company in Egypt and integrate it with our Cisco systems.
Administer and Manage Sonicwall Firewall with application filter and LDAP integration.
Played a key role in the integration process between our operation application and the accounting application.
Administer and maintained MS SQL SERVER 2012
Documented network topology while monitoring and modifying Sonicwall firewalls, site to site IPSEC VPNs and Cisco Wireless LAN controller.
Sizing, designing, planning and then migrating to office365 exchange online following the director vision for moving to the cloud.

IT Manager – Numou Holding Group
Aug 2017 - April 2018
Plan, organize, control and evaluate IT operations.

Design, develop, implement and coordinate systems, policies and Procedures.
Handle annual budget and ensure cost effectiveness.
E-Mail Migration from POP/IMAP to Office365.
Migrating all legacy servers to Hyper-V Virtualization Environment.
Designing Network to Link all branches to HO Using Cyberoam firewalls and Site-to-Site VPN Technology.
Designing and Implementing Odoo ERP Module for Group Various Businesses (Vehicle Parking Module" EWAA", Property Management "Mahafez", Car Dealership "AutoMax & AutoMaxPlus').
Implementing 3cx VOIP System.
Senior level design & project engineer– SMART Technology Solutions
Sept 2015 - Aug 2017
Gather and collate network requirements by working with clients and colleagues.
Design secure and scalable networks.
Assist in sizing effort for the network part of projects.
Assist in pricing for the network part of projects.
Install secure and scalable network devices.
Work with OS and application teams to ensure client service success.
Document all network set-ups.
Follow both customer and company standard ITIL processes e.g. Change Management.
Liaise with support teams, working together to resolve customer issues.
Work as part of a team with excellent communication skills.
Work with clients during all stages of projects.
Highlight and document all network risks of projects.
Coach more junior members of staff.
Technical lead duties and management of technical projects Designing and implementing customers' network infrastructure
Configuring and implementing Remote Access Solution: IPsec VPN, SSL VPN
Configuring Pix to Pix, ASA to ASA and Router to Router VPN
Implementation of HSRP (using IP SLA) and GLBP
Configuring VLANs, VTP, Etherchannels
Configuring intervlan routing on Layer-3 switches
Securing switch access
Designing and implementing wireless architectures (Cisco Aironet APs and Cisco 2500 series controllers)
Configuring Voice VLANS and QoS VLANs
Configuring routing using OSPF and policy routing using route maps
Hardening Cisco devices – Implementing IDS and IPS, Cisco IOS Firewall, AAA
Implementing traffic filters using Standard and Extended access-lists, Distribute-Lists, and Route Maps
Building and maintaining Visio documentations for Clients

C# Developer – Al-Ahlam Holding Group
May 2015 - Sept 2015
Projects Included Attendance Management application, Main Functionality:

Analysing the RAW data provided by biometric Devices
Processing the data to calculate useable information
Provide Reports to the management
Integration with the existing HRMS


Develop log and audit feature on the Existing HRMS.
Education
Bachelor Degree – Computer Science
Sept 2011 - May 2015
Selected Coursework: Introduction to Machine Learning, Distributed Systems, Algorithm Design and Analysis,Web Apps Development,Machine Learning with Large Datasets,Artificial Intelligence, Image Processing
Zid Ibn Sahl School – Scince
May 2009 - Mar 2011
Services
Web Design & deveolpment
Coordinate and communicate with my VALUED customers to plan web development projects from concept through completion.
App Development
Desktop, Web, Mobile (IOS, Android) & APIs devolpment for varios Businesses with a highly scalable design and deployment
Network Design&Consultancy
Design LAN, WLAN & WAN solutions that provide reliable, secure, fast and efficient business communication
Servers Administration
Design, install, administer, and optimize Customer servers to achieve high performance of the various business functions
Infastructure Design & implementation
Designing and planning the right IT system for your particular needs to develop a stable and solid environment
Cloud Hosting & Virtualization
Cloud hosting is the best solution for the startup small business. You can use this anytime anywhere & your data has been secured with backup facilities.